Edee CMS
Whether you have a website, e-shop or an intranet, Edee CMS provides you with a simple-to-use, reliable and comprehensive content management system. We have been improving and developing Edee CMS since 2003. The program is the backbone of numerous large projects to include the ČEZ Group's intranet, where 200+ content editors work daily.
Bespoke Business Solutions
Edee CMS adapts to the unique needs of your on-line business. We will create an administrative tool with the specific functions you really need but is flexible enough to grow and change as your business does.
Simplicity
Edee CMS is intuitive and simple. You can publish using any device, including mobile phones and tablet computers. You can set the time of publication and control and alter the website with the help of a preview screen. Additionally, you also have access to real time data using Google Analytics. Everything is well organized and in one place to make your job easier.
Comprehensive Project Management
All of your on-line solutions can be easily administered in one place, regardless of whether they include web pages, e-shops or intranets, and Edee CMS can easily integrate various types of systems (ERP, CRM, DMS, etc.) into your on-line solutions.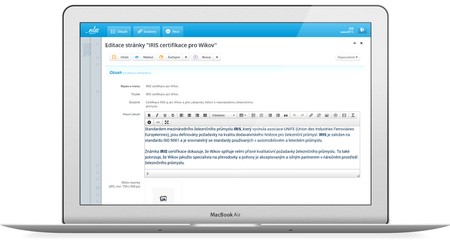 Simple and secure management of your website, intranet, or e-shop.
Integrated Modules
Depending on your needs, you will receive additional integrated modules, such as e-mailing, questionnaires, discussions and e-shops for the purpose of administering and managing your on-line presence. For example, you can create newsletters more effectively due to the interconnection of website content and e-mail functions.
SEO Friendly
Edee CMS will also resolve all passive elements of SEO to include: metadata of pages settings, nice URL, web map, etc.
Safety and Reliability
Unlike open-source systems, we control CMS development and testing. This allows us to guarantee availability of our proprietary software for our clients, an integral part of our SLA contractual obligation.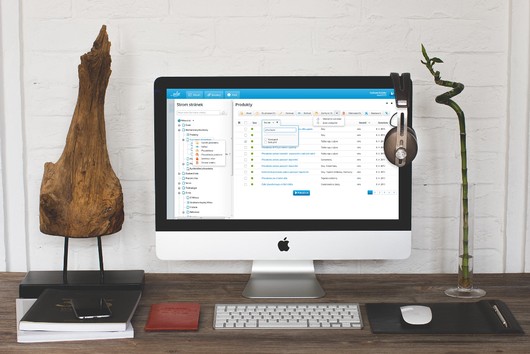 Your business needs a verified content management system!